Collaboration for adult safety
The Revelstoke Community Response Network is a network of local organizations that work together to create a coordinated response to adult abuse, neglect and self-neglect.The CRN offers education and prevention activities against elder abuse and neglect and that of other vulnerable adults.
Individuals have the right to be treated with respect, access to basic needs, protection from neglect and physical, emotional, financial or sexual abuse, information about civil and legal rights, and control over their lives. If you think someone is mistreating you – or someone you know – call the Abuse Response line at 250-814-2267 or for developmentally disabled adults 250-832-1720.
Revelstoke Senior Life monthly newsletter
Keeping informed about opportunities, events and resources for seniors
Intergenerational Learning
The Revelstoke Community Response Network takes take a preventative and proactive approach to adult abuse by fostering a greater sense of community through its Intergenerational Learning program, currently in partnership with SD19/Bebgie View Elementary.  Rewards are many when we bring together generations: reduced feelings of isolation, breaking down barriers, learning about different ways of life, and creating new friendships are only some of the benefits experienced by both youth and seniors that have participated in this program.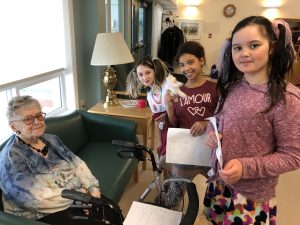 Free Training and Education
The CRN's It's Not Right! training program aims to educate people on how to identify abuse, including signs and red flags, as well as how to have a conversation with those you are concerned about. Situations of abuse can be complex for all those involved, as abusers can often be family members of those being abused, whether physically, financially emotionally or other.
About the Coordinator
Laura Stovel
Laura Stovel was born and raised in Revelstoke and has been working in the social/non-profit sector here for over 12 years. She is also a writer and historian with a particular interest in historic and ongoing Indigenous relations with this land.  She has been working as CRN coordinator since May 2022 and also works for the Revelstoke Women's Shelter.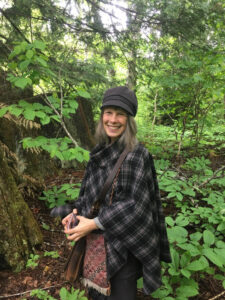 For more information, questions, or to book a training email revycrn@gmail.com or visit www.bccrns.ca.
More about our work
Articles
Watch Take Time for Seniors, a video designed for youth that talks about elder abuse and how to better value seniors.
Or watch the Coming of Age video interview series, with local seniors in Revelstoke.
Watch this short Community Gatekeeper Vider