Partnerships
Working together to create change
Through committed engagement and collaboration with our community partners and local agencies, the Shelter is able to promote sustainability through meaningful partnerships. These community partnerships lead to improved client services, staff performance and community awareness.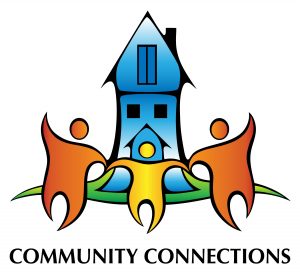 Community Connections
The Mission of Community Connections is to support individuals and families in the community by providing and advocating for accessible, responsive social services.
Community Connections (Revelstoke) Society provides integrated, accessible social services to individuals
and families in the community of Revelstoke. As an organization, they respect the diversity, capacity and
strengths of the people they serve, the community and their co-workers.
Programs include the Food Bank and Outreach Services, Food Security and Food Recovery, Clinical
Counselling and Consultation, Family Centre Childcare & Preschool, Community Living Services for
Children and Adults with developmental delays/disabilities, Community Advocacy, Programs for Women
and Children who experienced sexual abuse and/or violence, Youth programming, Tenant Support and Housing Outreach.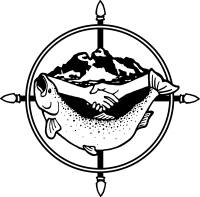 Revelstoke Indigenous Friendship Society
The shelter regularly partners with the Revelstoke Indigenous Friendship Society to hold workshops on Indigenous knowledge, such as drum making workshops, beading, basket weaving, and more. Together, we work to provide our in-house clients and Moving Forward/Moving Mountains clients wisdom and traditions of those on whose land we now live.
Learn more about the Revelstoke Indigenous Friendship Society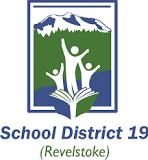 School District 19
The mission of School District 19 (Revelstoke) is to create a dynamic and safe environment for students to approach learning today and tomorrow with passion and joy; to help students to acquire knowledge and skills according to their individual potential; to develop personal and social values that prepare students to become citizens who contribute to a healthy, sustainable and democratic society; and to enable all learners to develop their social, academic, emotional and physical well-being.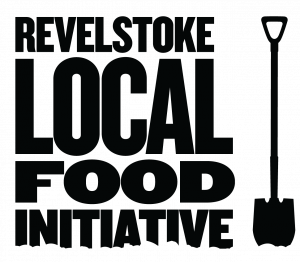 Local Food Initiative
The Revelstoke Local Food Initiative Society is a collection of concerned citizens that aims to cultivate a vibrant, resilient local food system. In 2013 the LFI developed the Revelstoke Food Charter in collaboration with the City of Revelstoke Department of Community Economic Development and a steering group made up of local residents and specialists in food security. This was followed by the development of the Revelstoke Food Security Strategy which identified gaps and made recommendations for different groups to enhance the food security of this isolated mountain town. The LFI uses these documents as well as our strategic planning to guide our initiatives and behind-the-scenes work.
Revelstoke Early Years Centre and Early Childhood Development
The Early Years Centre is working together to support Revelstoke's young children and families.  The Early Years project connects parents, caregivers and service providers with tools, resources and supports.  Families can learn more about what is happening for young children by exploring the Young Children's Monthly Calendar and the Children's Directory. Families can visit the Early Years Information Office at Room 120 – 1001 Mackenzie Ave (beside Begbie View Elementary) for a tour of the co-located early years services and information on all early years programming and services in the community.
Learn more about the Revelstoke Early Years Centre and Early Childhood Development
---
Funders
Investing in our community
The Revelstoke Women's Shelter Society's work would not be possible without the financial support of many local, regional and national funding agencies. Thanks to their support, the shelter is better able to serve its clients and community members.

BC Society of Transition Houses
The BC Society of Transition Houses is a member-based, provincial umbrella organization that, through leadership, support and collaboration, enhances the continuum of services and strategies to respond to, prevent and end violence against women, children and youth.

Columbia Basin Trust
Columbia Basin Trust supports the ideas and efforts of the people in the Columbia Basin. The Trust
is mandated under the Columbia Basin Trust Act to manage our assets for the ongoing economic, environmental and social benefit of the region, without relieving governments of any obligations in the region. We are also mandated under the Columbia Basin Management Plan to include the people of the Basin in planning for the management of the assets and to work with others to coordinate activities related to the purpose of the Trust.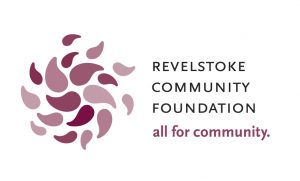 Revelstoke Community Foundation
The Revelstoke Community Foundation is the official centennial legacy project, chosen in 1999, our city's 100th birthday of incorporation. It is managed by a board of directors who are appointed and elected representing a broad range of community interests. The board of directors ensure that funds are invested prudently and that revenues generated are annually injected back into our community through a variety of projects. Grant making decisions are made carefully each year based on the community's most current needs and wants.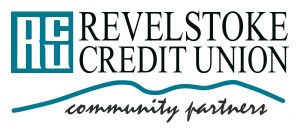 Revelstoke Credit Union
Revelstoke Credit Union is a member-owned financial institution with over 4800 members, and has been providing financial services to the community of Revelstoke since 1953.  Revelstoke Credit Union feels strongly about supporting the community, hence the label "Community Partner", distributing nearly $6 million to Members and the community over the past 17 years.  Offering a full range of products and services, including consumer and commercial lending, wealth management, and life insurance (through RCU Insurance Services Ltd.), Revelstoke Credit Union is a "Community Partner" committed to the economic, cultural and social well being of our community.
---
Donors
Every donation helps
The Revelstoke Women's Shelter is fortunate to have so much local support from within the community. Each year, the transition house receives funds from local groups, organizations and businesses that help support its work. We are so grateful to all those who support our work!