Counselling program
Available to shelter clients and the Revelstoke community
Our in-house counsellor program means that women who stay at the shelter have access to professional guidance, for free, in the safe environment of the shelter. Our in-house counsellors visit the transition house for appointments with in-house clients.
We have also opened this program up to the wider community of Revelstoke as we recognise that addressing mental health in general is a preventative measure to abuse. Anyone in the community, of any gender, can access this program and we offer ten free sessions.
Caylan Barber is the Revelstoke Women's Shelter Society's in-house counsellor and also runs her private practice Mountainside Wellness in Revelstoke. To book a free session, email info@mountainsidewellness.ca
We are also pleased to offer the counselling services of two counselling practicum students, Marina Rachinski and Melyssa Hudson. Marina offers art therapy and Melyssa offers counselling.
Our counsellors - Caylan Barber
Caylan's background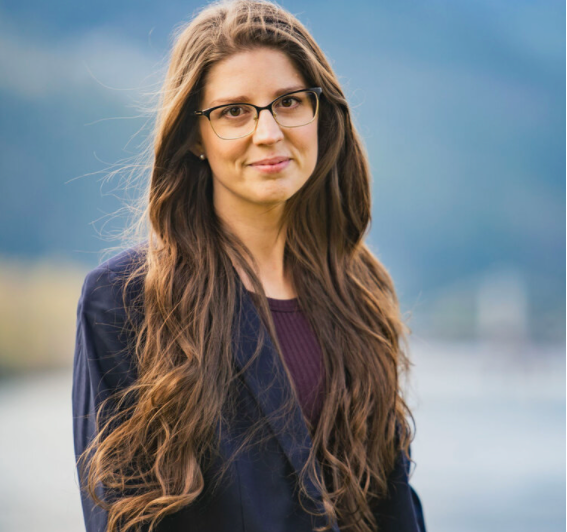 I've always been a listener. Hearing other people, truly hearing and understanding them resonates with me on a soul level. Over the years I took this passion and continuously learned everything I could about how to best support the people who chose to trust me with their stories.
I started by studying Behavioural Neuroscience for 3 years at Laurentian University and volunteered in adolescent psychiatry before moving back to BC.. Then I began to work with Indigenous youth and inter-generational trauma. Eventually my partner and I settled in Revelstoke, where I also discovered this profound passion for everything related to fertility, birth, postpartum and nurturing the developing mind. Here is where I became a mother myself.
After becoming a mother, I completed my diploma of Applied Psychology and counselling through the Kelowna College of Professional Counselling. Currently I am registered through the Canadian Professional Counsellors Association as a student, and am in the process of becoming certified as an RTC and RPC candidate.
My Indigenous background is still deeply routed in the way I live my life: with a holistic balance. I believe in balancing the emotional, physical, intellectual and spiritual (whatever that means to you) sides of oneself.
Life has taught me to never underestimate people, and that everyone has unique needs when it comes to healing, because we all have unique identities and ways of functioning.It is one of the reasons I can truly listen without judgment. Everyone has a journey, reasons behind their actions, and their own perspective that is uniquely theirs.
Outside of work, you'll find me with my head in the books, preferably outside, and taking my little one on adventures. I also volunteer on the Board of Directors for the Indigenous Friendship Society.
Our counsellors - Marina Rachinski
Marina's background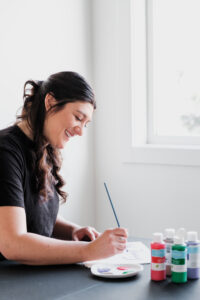 Marina is an art therapy student, working through the Women's Shelter for her practicum placement with women and children who have experienced trauma.
Art therapy addresses the mind, body, and spirit and helps people to heal through pleasure, community, relaxation and reflection. After creating, you are invited to share as much or as little as you want to about your art, your process and your life.
Marina is passionate about helping individuals find their inner resources and process trauma. She is drawn to working with the Revelstoke Women's Shelter as she sees clients within their sociocultural context, understanding that women and non-binary folks are subject to different pressures and constraints to those influencing men. Survivors of domestic violence live under a patriarchal context. Under this context, socialization patterns tend to result in women giving away their power in relationships, often without being aware of it.
Marina holds a relational, tr. Marina believes in the power of the therapeutic relationship: we are hurt in relationship, and we can heal in relationship too.
Individual, family or group sessions available. Email: movingforward@telus.net to get on the waitlist.
No Previous Art Experience Necessary
Our counsellors - Melyssa Hudson
Melyssa's background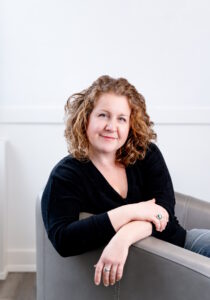 Change can be hard, but with support, change is absolutely possible. Not only is it possible, but it is also calling you – ​​today.
What I offer is the place to explore the depths of your courage, your inner wisdom, and your capacity to become who you want to be. Right now, in this moment, you know what is not serving you any longer, habits you want to break and thoughts you want to stop thinking.
But how do you make the shifts needed to step into this new version of yourself? With me.
I believe we need someone to walk alongside us to help us to make sense of change and trust in our innate capacity to weather the storms. By seeking support on your journey, you are taking the first and most challenging step: courage.
How can I help you?
My approach is non-judgemental, full of compassion and rife with curiosity. My style of therapy is whatever you need in the moment, and as you change, I change.  You are at the center of this relationship, and you are in control.
I cannot tell you how to resolve the issues you are facing but I can help you see through the overwhelm, exhaustion and fear. I can help relieve the burden of shame and feelings of hopelessness that keep you feeling stuck.
No issues are off the table. Depression, anxiety, low self-esteem, grief/loss, gender or sexual identity, anger, life transitions, career focus, addictions. It doesn't matter because at the heart of these issues are the experiences of sadness, unresolved pain, and fear.
That is what we get to the heart of.
I am currently a practicum student completing the final component of my Master of Arts, Counselling Psychology. I am providing services through the Revelstoke Women's Shelter Society at no cost.
A bit about me
For over a decade, I have worked in environmental sector advocating for the protection water and land as well as meaningful climate change policies to address the greatest challenge of our time. Advocating for the protection of nature and our precious resources is and has always been a deep passion of mine. In this sense, I have always desired to participate in healing. Over the course of this journey, I worked at the intersections of environmental racism, colonization and poverty. You can not ignore the interconnections between a natural world that is suffering and those who suffer within it.
At some point, my desired shifted to support the healing of people. So here I am.
As a child experiencing anxiety, I found relief in riding and working with horses. Horses were my safe space where the pressures of the world disappeared. Horses are an integral part of my being and I hope to share this with my clients along this therapeutic journey. Stay tuned!