FOR IMMEDIATE RELEASE:
SPRING CLEAN FOR A GOOD CAUSE:
11TH ANNUAL NATIONAL GARAGE SALE FOR SHELTER BEING HOSTED IN REVELSTOKE BY ROYAL LEPAGE REVELSTOKE
Revelstoke BC, April 2, 2019
On Saturday, May 11th 2019, Royal LePage Revelstoke in Revelstoke BC, along with Royal LePage offices across Canada, will be transformed into an oasis for bargain hunters as they join together to host the 11th Annual National Garage Sale for Shelter in support of the Royal LePage Shelter Foundation.
This annual event brings local residents together with Royal LePage Realtors® to raise much-needed funds and awareness around domestic abuse and breaking the cycle of family violence. One hundred percent of all funds raised at the Royal LePage Revelstoke Garage Sale for Shelter will support the Revelstoke Women's Shelter.
Established in 1989, the Revelstoke Women's Shelter Society is a non-profit society that supports women and children fleeing abuse through temporary shelter, outreach programs, and more, in an effort to help break the cycle of family violence. Cumulatively, The Shelter provides temporary housing and support through referrals, therapy and outreach programs, all of which are offered in a compassionate matter that respects the dignity, privacy and culture of our clients. The Revelstoke Women's Shelter Forsythe House, outreach programs and community events are essential to the health and well-being of our community. In the last year alone, the shelter doubled its bed nights to 1567, and provided services and shelter to over 83 women and 21 children.
Royal LePage Revelstoke is taking part in this nation-wide fundraising event to create a unique way to work together as a community, to recognize the work our local women's shelter does, and to support it and its mandate.
Event details:
When: Saturday, May 11th, 2019, from 8:30am – 1pm
Where: Second Street – from Mackenzie Avenue to the laneway just past Dose Coffee Shop.
Why: To participate in the Royal LePage Shelter Foundation National Day of Support of Women's Shelters across Canada, to help in efforts to end violence against women and children. One hundred percent of proceeds will benefit the Revelstoke Women's Shelter Society.  Since 2009, the Royal LePage National Garage Sale for Shelter has raised over $3 million dollars in support of community women's shelters.
The community is encouraged to take part by donating gently used items (clothing, housewares, hand tools, small furnishings, etc) during our two major drop off days:
April 27th and May 4th from 9am – 1pm at 523 Third Street West (Inn On the River B & B) or any time leading up to the event by contacting info@royallepagerevelstoke.ca.
Help us spread the word, donate, and join us on May 11th to shop for great deals for a great cause. Thank you to our generous sponsors who help make this event possible: TD Canada Trust Mobile Mortgage Specialists, Atlas Van Lines Canada and Genworth Canada.  Locally, TD Bank, and Absolute Contracting.
About Royal LePage Shelter Foundation
The Royal LePage Shelter Foundation is Canada's largest public foundation dedicated exclusively to supporting women's shelters and ending violence against women and children. Through agent commission donations and the fundraising activities of the Royal LePage network, we have raised $30 million to help provide a safe haven and new beginnings to more than 50,000 women and children each year. To break the cycle of violence, the Royal LePage Shelter Foundation also supports long-term violence prevention and education programs. All funds raised by Royal LePage offices remain in their local community and because Royal LePage covers all administrative costs, 100 percent of all money and effort goes toward this important cause. For more information on the Royal LePage Shelter Foundation, visit www.royallepage.ca/shelter
About Royal LePage
Serving Canadians since 1913, Royal LePage is the country's leading provider of services to real estate brokerages, with a network of more than 18,000 real estate professionals in more than 600 locations nationwide. Royal LePage is a Brookfield Real Estate Services Inc. company, a TSX-listed corporation trading under the symbol TSX:BRE. For more information, visit royallepage.ca
More about the Revelstoke Women's Shelter Society:  https://revelstokewomensshelter.ca/
For further information, please contact:
Sally Robertson: 250-200-0066 / sallyrobertson@royallepage.ca
Kaylee Reid: 250-837-9544 / info@royallepagerevelstoke.ca                     
Lisa Cyr: 250 837 4382 / rwssmedia@gmail.com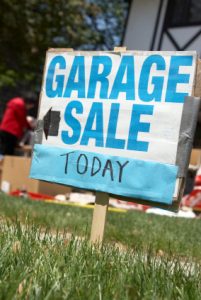 -30-
 Photo by Eastlake Times. Used with permission under Creative Commons License 2.0