On August 31st, Revelstoke Women's Shelter staff celebrated all their hard work during the 2019/20 fiscal year. When the 2019-20 fiscal year began, it seemed to be the start of a year like any other; however, as we all know, the COVID-19 pandemic brought the world to a standstill, forcing businesses, government agencies and non-profit organizations alike to re-think and re-strategize how to continue providing their services. It was no different for the Revelstoke Women's Shelter. As an "essential service", intake processes and protocols had to change over night with the guidance of the BC Society of Transition Houses, but it also had to modify how it provided its outreach services to vulnerable individuals in this community.
As we move into the Fall, the shelter continues to be a welcoming space for women and their children who are fleeing violence. With the shelter's protocols now well in place, we are still requiring that prospective clients call the crisis line (250 837 1111) for COVID screening before coming to the shelter. The Shelter is equipped with all the appropriate personal protective equipment, sanitizer and means to isolate clients wishing to stay at the transition house.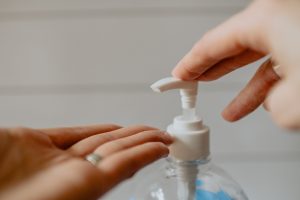 2019-20 highlights
COVID-19 Social Response and outreach programs: Once COVID hit, it was clear that the community's most vulnerable were going to be the most heavily impacted. For this reason, together with the Revelstoke Community Response Network and a large database of willing volunteers, the team organized a daily grocery delivery ordering and delivery service together with Southside Market.  Other services such as shoveling and mail pick up were also available upon request. "I saw this as an opportunity to help some of the most vulnerable people in the community during a very stressful time," says Executive Director for the Women's Shellter, Lynn Loeppky. For her, it was a way to show support, as well as generate more awareness of our services for those who might be in need.
The Shelters outreach programs, Moving Forward and Moving Mountains also had to radically shift as they took on new and different ways of providing support for vulnerable and marginalized individuals. Whereas Moving Forward offered yoga and art classes via Zoom, the men's group took on a more coffee group feel, with regular Zoom meet-ups twice a week. "Working this way made it possible for us to keep people connected during the pandemic, which was (and continues to be) essential to their well-being, " says Loeppky.
Uplift magazine: The shelter released an educational magazine, Uplift. The magazine provides information on our programs and services but also providers articles and interviews from professionals in the field on how to deal with narcissists; the confusing nature of abuse; tips for leaving an abusive relationship; and more. Read the full magazine.
The Revelstoke Community Response Network : Despite the setback of not being able to connect in person with seniors, the CRN continued on with its intergenerational programing in a non-contact way. Grade 4 and 5 students created art murals on the windows at Begbie Manor and on the sidewalk, to a captive audience. Seniors were also treated to poetry and an art walk.  As part of this intergenerational learning, the CRN also released a video on elder abuse and neglect for youth in time for World Elder Abuse Awareness Day, which invites youth to "take the time" for seniors. Watch the video.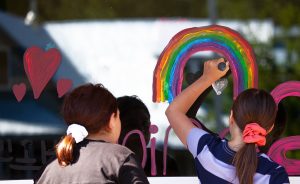 Emergency homeless shelter: A fair amount of time, energy and consideration went into working towards the creation of a temporary homeless shelter in town.  After many discussions, it was decided that the Women's Shelter would no longer be involved, and the project has since been taken on by the city and other local agencies.
Events: The shelter also hosted a variety of events, including a garage sale fundraiser in the Spring with Royal Lepage; a silent vigil for World Suicide Prevention Day; a Halloween Party fundraiser,  an event at Dose to remember the Montreal Massacre on White Ribbon Day, a large group meditation for V-Day, and virtual events for Prevention Week, which took place during the onset of COVID-19.
New members join the board
The Shelter is also pleased to welcome two new enthusiastic board members, who bring their passion for empowering women to the team. Jocelyn Doll, Editor for the Revelstoke Review and Hailey LaCroix, elementary teacher at Begbie View Elementary, have both come on as board members for the upcoming term. We look forward to their insight and contributions on the board! Find out more about them in this wee article.
Follow us on Instagram (new!) and Facebook, and sign up for our quarterly newsletter.
Find out more about the shelter's commitment to service in the full 2020 Annual Report.